Kammprofile Gasket with Integral Outer Ring Sealing Gaskets
SUNWELL 1110
1. Kammprofile gasket with machined centering ring
2.The metallic core is made with a concentrically grooved profile on both sides and a machined centering ring.
3.Gasket with soft sealing layer both sealing surface.
Description
Kammprofile gasket consist of a metal core, generally stainless steel with concentric grooves on both sides. It features excellent anti blowout properties associated with the reliability of a solid meta-to-metal seal combined with soft sealing face to ensure a tighter joint.
Kammprofile Gasket
Prime Features


1.Suitable for a range of chemicals
2.Suitable for use in high pressure and high temperature applications
3.Can be refurbished and reused
4.Can be manufactured to suit standard flange applications and vessels.
5.Can be manufactured for use with narrow flanges
6.Better leak tightness than spiral wound gasket



Material of construction




Carbon steel, stainless steel, 321, 347, monel 400, inconel, incoloy, nickel, titanium, hastelloy, copperCoating materials: Graphite, PTFE etc.
Kammprofile Gasket
Specifications
Products are manufactured in accordance with all relevant gasket standards to suit flange designations: ASME B16.5, BS1560, ASME B16.47, BS EN1092, DIN, JIS and NF.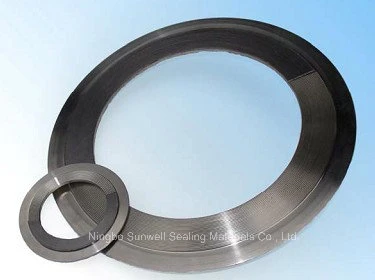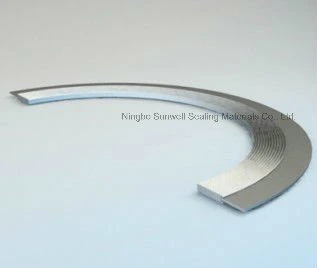 Any questions,please don't hesitate to contact SUNWELL sealing.