Ultra-fine grain isostatic pressing graphite block, graphite brick
Blast furnace carbon block is a kind of carbon block used for laying the bottom, hearth and body of blast furnace.


Shapes:
In rectangular graphite blocks, graphite slabs, graphite plates, graphite bricks, graphite blanks
In round graphite cylinder rods, big graphite round
Xingshi Graphite is also equipped with CNC machining center, if you need further machine, we can custom machine the blocks.
Application:
1. High temperature furnaces bottom plates and furnace linings.
2. Sintering Application
3. Solar energy industry
4. Graphite Anodes in Electrolysis, chemicals
5. EDM electric discharge machining
6. Glass melting
7. Further machined into small graphite parts
Production- delivery :
The raw materials for the production of blast furnace carbon block are anthracite and metallurgical coke (sometimes adding pitch coke and graphitization metallurgical coke or graphite chips). The technological process of producing BF carbon block is the same as that of producing side carbon block and low carbon block, but the proportioning formula (particle composition and coal asphalt consumption) is different. The machining of BF carbon block is much more complicated than that of side and bottom carbon block. The carbon blocks of blast furnace are all customized in sets. When ordering, the drawings of carbon blocks of different shapes and installation drawings of each horizontal layer are attached. Because the gap of BF carbon block masonry is not more than 1mm, the machining accuracy and finish must reach a high level. After each layer of carbon block is processed separately, it needs to be pre installed in the manufacturer according to the drawings, check whether it meets the installation requirements, and then label in turn, and then pack and ship.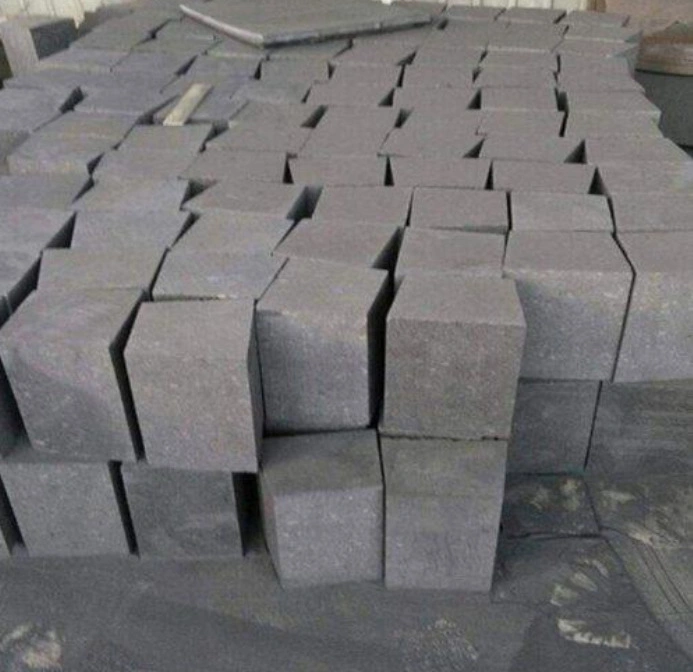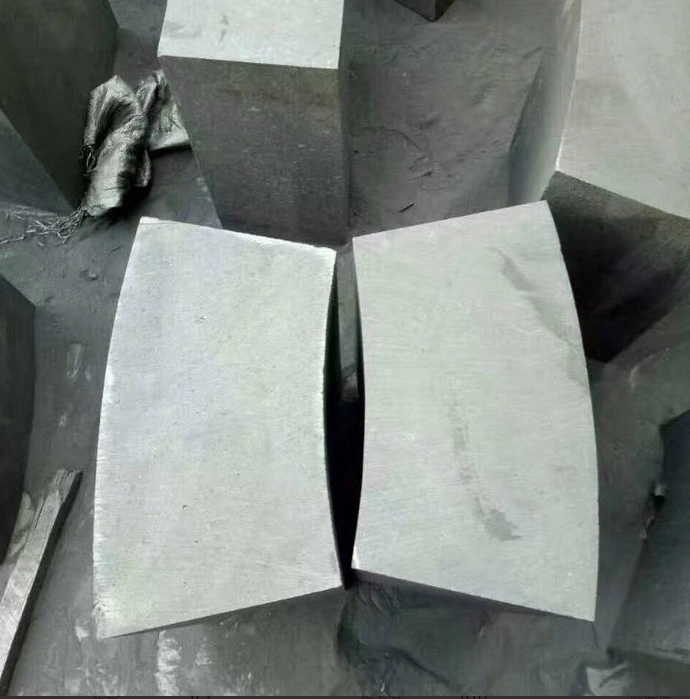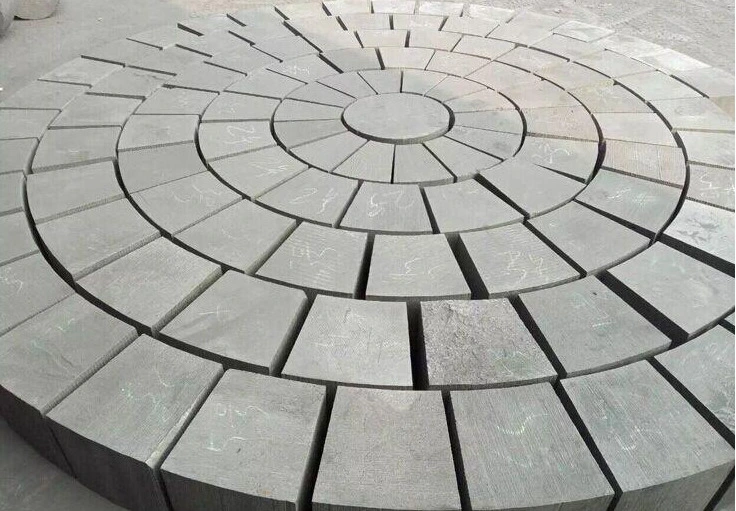 Semi-graphite Carbon block Raw Merterial:
Semi-graphite Carbon brick raw materials include anthracite, coke and graphite, as well as asphalt, tar and anthracene oil and other bonding agent. AS anthracite volatile less, and has dense structure, carbon brick use it as aggregate, adding metallurgical coke (coal), and asphalt as a binder.
Features of carbon block:
1. good thermal stability,
2. Small thermal expansion coefficient,
3. high temperature resistant,
4. resistant to acid, alkali, salt and organic solvent erosion,
5. but easy to oxidation in the oxidation atmosphere.

Uses of carbon block:
1. metallurgical industry, such as blast furnace - Ferro alloys ,calcium carbide
2. aluminum electrolytic cells
3. pickling tank, plating tank of electroplating industry
4. dissolving tank of paper making industry
5. reaction tank, storage tank storage tank of chemical industry
6. autoclave of petrochemical industry and so on.
Main properties of graphite specialties

Xingshi Graphite and Carbon , Welcome your inquiry . - Your trusted Partners !